Read this Q&A with a member of BitSight's engineering team to learn about his role as a front-end developer in our Lisbon office, his experience, and more.
Name: Nuno Boavida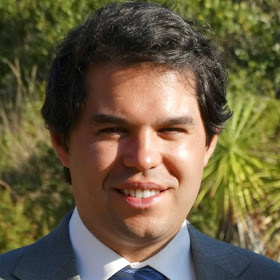 Job Title: Front-End Developer
Location: Lisbon, Portugal
What do you do at BitSight?
I implement and test customer-facing functionality on the BitSight Security Ratings Customer Portal.
How long have you worked at BitSight?
1.5 years
What is your background? How did you get into engineering?
My passion for creation led me to study Computer Science, and over time, my sense of aesthetics and curiosity about how the web works led me to focus on Front-end development.
What challenges you the most at BitSight?
The quick-paced adjustments that we need to do in regards to both the market and the intelligence.
What is the most important thing you've learned at BitSight?
Be able to integrate a professional team, without needing to be working on the trend frameworks and technologies, and deliver business value. Aim for stable and robust is better than going after the pride of using trendy technologies.
What advice do you have for someone first getting into this field?
Learn the basics for a solid foundation and experiment with new technologies.
What are some other companies you admire from an engineering perspective and why?
AnubisNetworks is an obvious choice for Email Security and Threat Intelligence. I would say that Trello has a great web application, Instagram and Airbnb are great at web technologies, and Wall Street Journal is awesome at data visualization.
What is your favorite quote?
"You can't improve what you don't measure"
If you weren't an engineer, what would you want to be?
Urban architect
What was the last book you read?
"The Five Dysfunctions of a Team: A Leadership Fable" by Patrick Lencioni
Want to join the BitSight team?
Learn about
working at BitSight
and browse
open jobs
.
Get the Weekly Cybersecurity Newsletter
Subscribe to get security news and industry ratings updates in your inbox.